On October 25, 2023, at approximately 11:30 am, Tyler Police officers responded to a robbery at Academy, located at 8668 S. Broadway Ave. It was reported that a male and female suspect had committed a theft. When employees tried to stop the suspects, the female sprayed the employee with pepper spray. The suspects left in a silver Honda with Louisiana LP# 514GBD.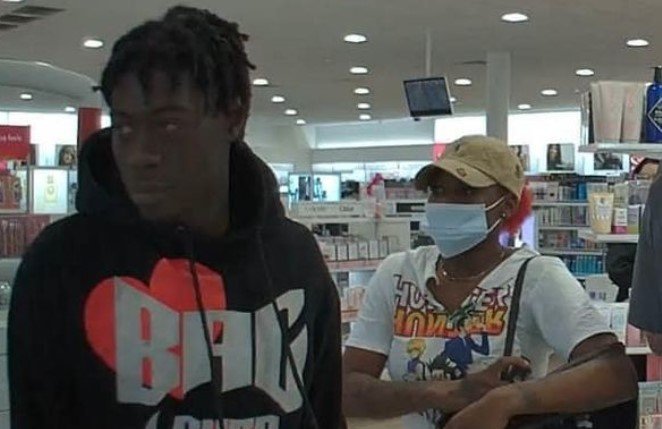 Suspects
On the same day at approximately 12:05pm, Tyler Police officers responded to a theft at Ulta, located at 5510 S. Broadway. A description of the suspects and their vehicle from Ulta was the same as the suspects at Academy.
A Tyler Police Officer observed the suspect vehicle travelling east on Shiloh Rd but the vehicle evaded the officer and was last seen travelling east on Hwy 31 E.
If you have any information on the suspects or their location, please contact the Tyler Police Department at 903-531-1000.