Update (9/15/23): Shalonda Johnson has been arrested.
Longview police detectives have successfully apprehended three individuals suspected of involvement in the murder that occurred on April 19, 2023. One adult, identified as Andrew Thomas, aged 41 and hailing from Diboll, Texas, has been arrested and booked into the Gregg County Jail on a Murder warrant. Additionally, two juveniles have been taken into custody in connection with the same crime.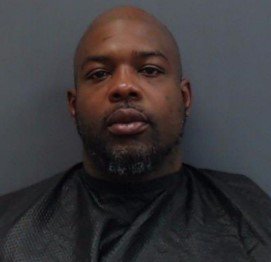 Andrew Thomas
The Longview Police Department has issued a Murder warrant for Shalonda Johnson, a 41-year-old resident of Longview, Texas, regarding her alleged involvement in the murder. Authorities are actively seeking her apprehension.
Gregg County Crime Stoppers is offering a reward of up to $1,000 for anonymous tip(s) leading to the arrest of Shalonda Johnson. She is described as a black female, standing at 5 feet 5 inches tall and weighing approximately 190 pounds.