Detectives from the Northeast Texas Auto Theft Task Force Carrollton Police Department, and Hunt County Sheriff's Department executed a search warrant in Hunt County this week looking for a stolen Dodge Charger reported to Carrolton PD.
While executing the search warrant, Detectives located the stolen Charger along with five other reported stolen vehicles from several other agencies in Texas.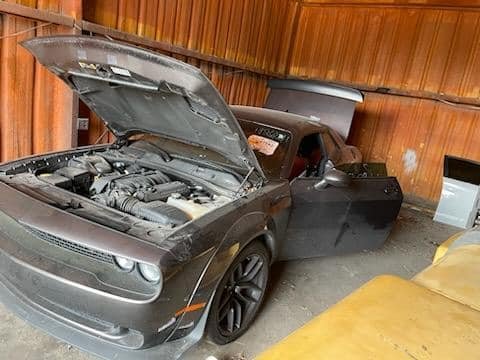 Recovered Stolen Car
The property appears to have been ran as a "chop shop" with vehicles in various stages of being dismantled located.
Vehicles parts, engines, tools and forklifts were seized.
An investigation into this is being conducted by the NE TX ATTF.