A dramatic high-speed pursuit involving a stolen black Ram 1500 came to a crashing halt earlier today as a Lone Oak Police Officer successfully apprehended the suspect in Emory, Rains County. The suspect vehicle, which had reached speeds of up to 120mph, collided with another vehicle bringing it to a stop on southbound US69 at S. Texas St. in Emory.
According to reports, the Lone Oak Police Officer initiated the pursuit after spotting the stolen black Ram 1500, which had been reported missing from Fort Worth earlier in the day. Only one officer was available at the time the chase bagan.
As the Lone Oak Officer gave chase, the suspect vehicle accelerated south on US69, endangering other motorists on the road. West Tawakoni Police also responded to intercept.
The pursuit continued for several miles until it reached Emory in Rains County, where the suspect crashed into another vehicle, forcing both to come to an abrupt halt.
The Lone Oak Officer reported that one male suspect was taken into custody without incident.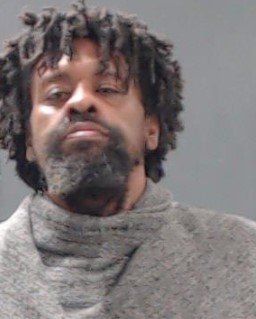 Mugshot of Michael Breaux
UPDATE: The suspect arrested by Lone Oak Police has been identified as 41 year old Michael Joseph Breaux.
The black Ram 1500 Breaux was driving was stolen early Monday morning from Ft. Worth, according to the owner of the Ram. The Ram pickup had front end damage when first noticed by the Lone Oak Officer, it is unknown where the damage occurred. The Ft. Worth Police Department will be the agency responsible for filing the vehicle theft charge.
Breaux is currently on parole for stealing a vehicle from DFW Airport in 2022, and has a 2021 conviction out of Collin County for forgery in Frisco.